ILLINOIS

In 1870 the Illinois Springfield Watch Company was founded and established in Springfield, Illinois by John C. Adams, John T. Stuart, John Williams, William B. Miller, and John W. Bunn, George Black and George Passfield.

John T. Stuart was a Springfield lawyer and former partner of Abraham Lincoln.  John Williams was president of the First National bank of Springfield.  William B. Miller was a local merchant.  John B. Bunn, who along with his brother owned a grocery business.

The company produced its first watch in 1872 named the "Stuart" after the companys founder.  The company manufactured many lines of watches with varying quality, under different names, all being Illinois.   The early models were Key wind and Key set and are quite collectible today.  They later produced an extensive line of extrelemy fine and accurate "Railroad Quality" watches like the "Bunn Special"

In 1879 the company, due to financial difficulties, was reorganized and the name changed to the Springfield Illinois Watch Company.

By 1885 the company name was changed yet again to the Illinois Watch Company.

In the late 20's it was purchased by the Hamilton Watch Company.  The Illinois factory continued to produce watches for Hamilton until 1932 (the year the last true Illinois was made). 

From 1933 to 1939 Hamilton produced "Illinois" watches in Hamilton Factories.  Some of these watches were not cased and sold untl upwards of a decade later.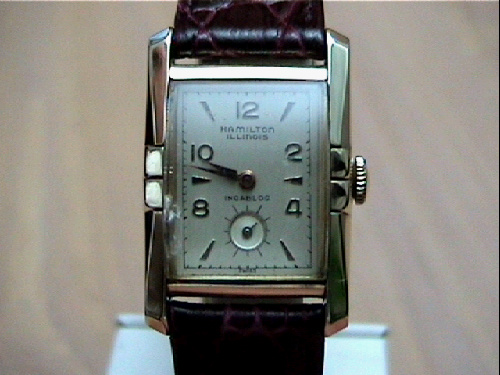 Mid 1940's Hamilton Illinois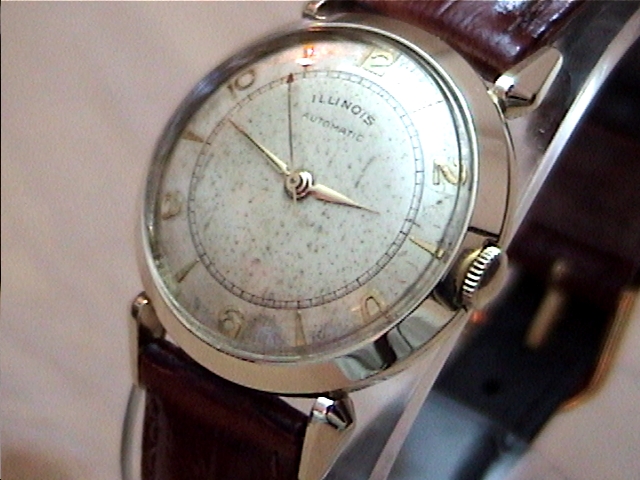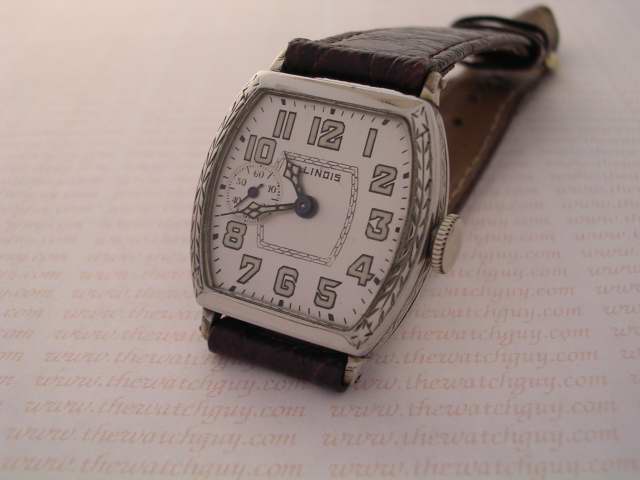 RARE Illinois - Note the seconds hand at 9